Felcana's Mobile App,
the perfect window into your pet's health
Use our Mobile App to stay connected with your pet, and track their movements, wherever you are.
Features
Monitor your pet's activity 24/7
Once you've attached Felcana Go onto your pet's collar, download our app to access insights about your pet's health and activity. View this information via your mobile device.
What we track.
Our app monitors your pet's every movement so you won't miss a thing.
Why we track.
Track your pet's activity against personalised goals. Monitor your pet's recovery after surgery.

Activity

Sleep

Calories

Goals

Recovery

Support
Clinical
Share insights with your vet
Felcana Go generates reliable insights that you can share with your vet.
Your vet can use this information to catch pet health problems earlier.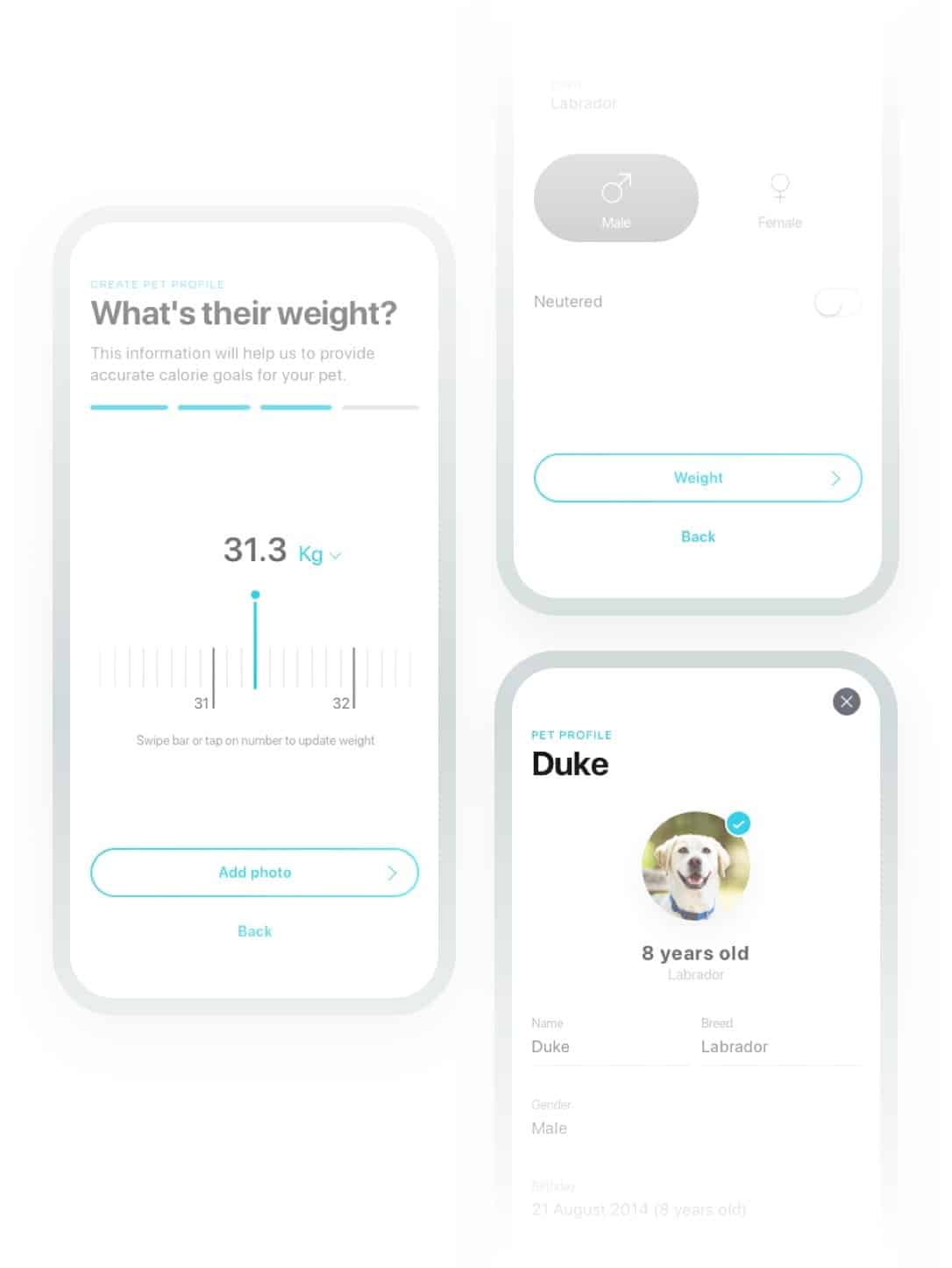 Trust
Pets are in
safe hands
with Felcana
Our technology has been developed by a team of vets and data scientists to closely serve the needs of pets. We gather more data than anyone else to provide information you can trust and insights vets can use to keep pets happy and healthy for longer.
Track
Everyday healthcare
monitoring
Insights from Felcana Go can highlight unusual behaviours in your pet. For instance, if your dog seems to be slowing down or your cat is sleeping more than usual, it may be a sign that something's wrong.
If you spot other worrying signs of illness in your pet, use our Symptom Checker to find out what to do next and if you need to make an appointment with your vet.

Waterproof

Integrated light

14-day
battery life

Bluetooth 5.0

24/7 activity monitor